The Burundi First Lady invites young people to adopt good behavior in order to prepare for their better future
The First Lady of Burundi and President of the Organization of the First Ladies of Africa for Development (OPDAD) Her Excellency Angéline Ndayishimiye, hosted on Wednesday September 2, 2020, at Gitega, an awareness-raising workshop for attending school young people on holiday from this province on wisdom, leadership, prevention and the fight against Coronavirus and AIDS.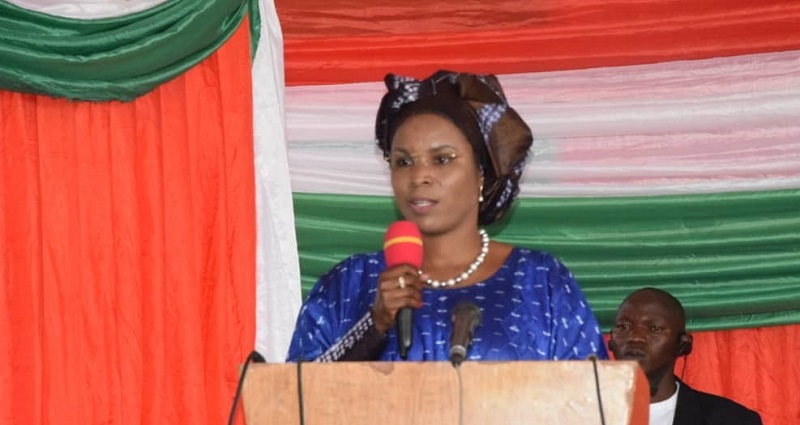 She also sensitized young people on their part in promoting reproductive health for their better future. This workshop had for theme "No to bad behavior in favor of my better future".
In his welcome address, the Governor of Gitega Mr. Venant Manirambona, indicated that the youth of this province are hard-working. However, he deplored the wandering behavior displayed by some young people, which has multiple consequences.
The First Lady of Burundi said she held the workshop in order to give advice to young people in holidays to adopt good behavior and better pursue their studies and prepare them to become future leaders worthy of name.
She thus invited young people to put forward human values, such as wisdom, respect for the life of others, dedication to studies and work, patriotism and clairvoyance to overcome the temptations of those who want them lead to evil.
She also called on young people not to be greedy for materialism, and to avoid sexual vagrancy which exposes them to various evils such as infection with Sexual Transmitted Infections/AIDS, unwanted pregnancies and dropping out of school.
The First Lady invited young people in school to serve as a model in putting into practice preventive measures and to fight against the spread of the Coronavirus pandemic. These young people were invited to vulgarize the measures to combat the spread of COVID-19.
(source: abpinfos.com)
Also in this article:
The First Lady receives in audience the Representative of the WFP in Burundi
Launch of the project to reduce youth unemployment through capacity building and involvement of the Diaspora
Delivery of bunk beds and mattresses for 1,200 inmates in four prisons
Media release consecutive to the cabinet meeting held on Wednesday 02 Septembre 2020