The President of the Republic, His Excellency Evariste Ndayishimiye, takes part in the Extraordinary Humanitarian Summit and the donors' conference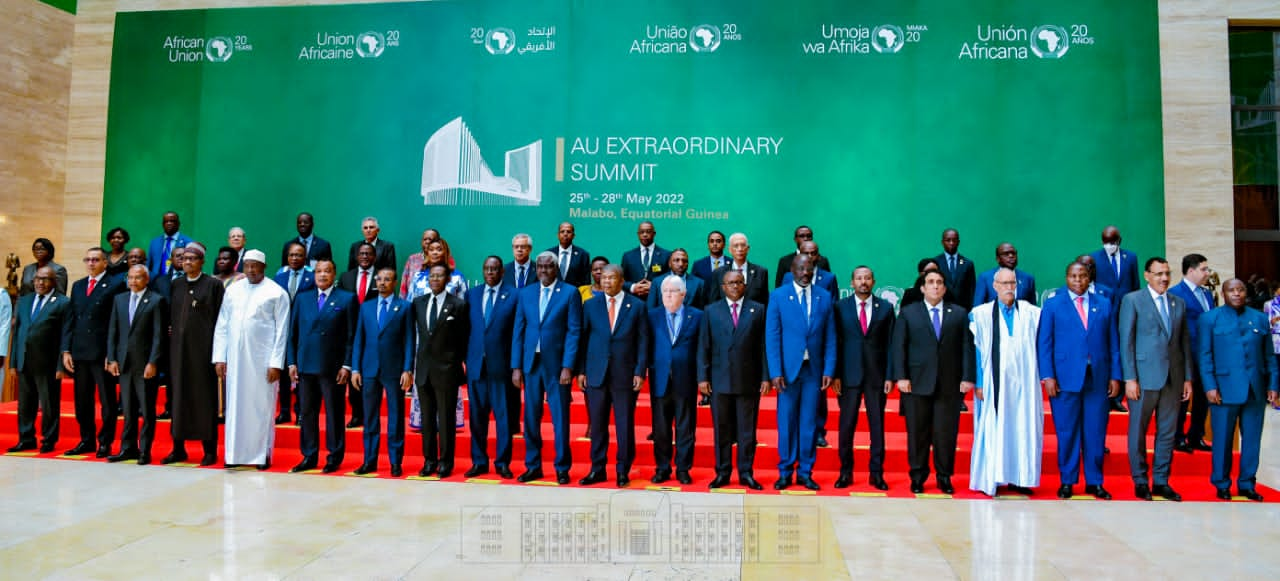 On friday may 27, 2022, the President of the Republic, His Excellency Evariste Ndayishimiye participated in the extraordinary summit of Heads of State and Government in Malabo, Equatorial Guinea, the African Union summit on humanitarian action and the conference of donors.
The Heads of State and Government discussed the increase in humanitarian needs, the prolonged displacement of people in Africa due to armed conflicts, the effects of climate change and its natural disasters to decide on strategies aimed at revitalizing creative measures to durable solutions to situations of protracted displacement, and thus, strengthen the continental framework including the implementation of international legal instruments and the AU.
"Many people are in need of humanitarian aid in Africa, of which 48 million are refugees, asylum seekers and internally displaced persons", said Moussa Faki Mahamat, chairperson of the AU Commission, during the opening ceremonies opening of the Humanitarian Summit and the Donors' Conference.
It is within this framework that, at the beginning of the afternoon, the Heads of State had a session of declarations of the Heads of State, during which they offered an envelope of more than 66 million dollars for the operationalization of the African Agency for Humanitarian Affairs.
Its main mission is to assist the populations in situations of humanitarian need (Victims of violent extremism, political instability or unconstitutional changes of Governments, food insecurity, climate change, etc.)
The second summit which opens on saturday, entitled: "Terrorism and unconstitutional changes of Government", will address "terrorism, which is gradually affecting all regions of the continent. Africa should not be the scene of a proliferation of terrorist groups that threaten peace and security as well as the integrity of States."
African leaders are called upon to share their experiences and must formulate concrete recommendations to strengthen peacebuilding and national appeasement initiatives while involving women and young people in the effective management of elections. (www.presidency.gov.bi)
More in this edition:
The Head of State visits ELAGA
The first lady of Burundi elected vice-president of the mipreda
The Vice-President Bazombanza joins the faithful of the Christ King Parish of Cibitoke
National Assembly: election of the members of the CVR
Rehabilitation works on the Gitaza-Rumonge road about to restart
Launching of the national competition to access post-basic school
Media release no10 consecutive to the cabinet held on wenesday june 01, 2022