The President of the Republic receives the Ugandan President's Special Envoy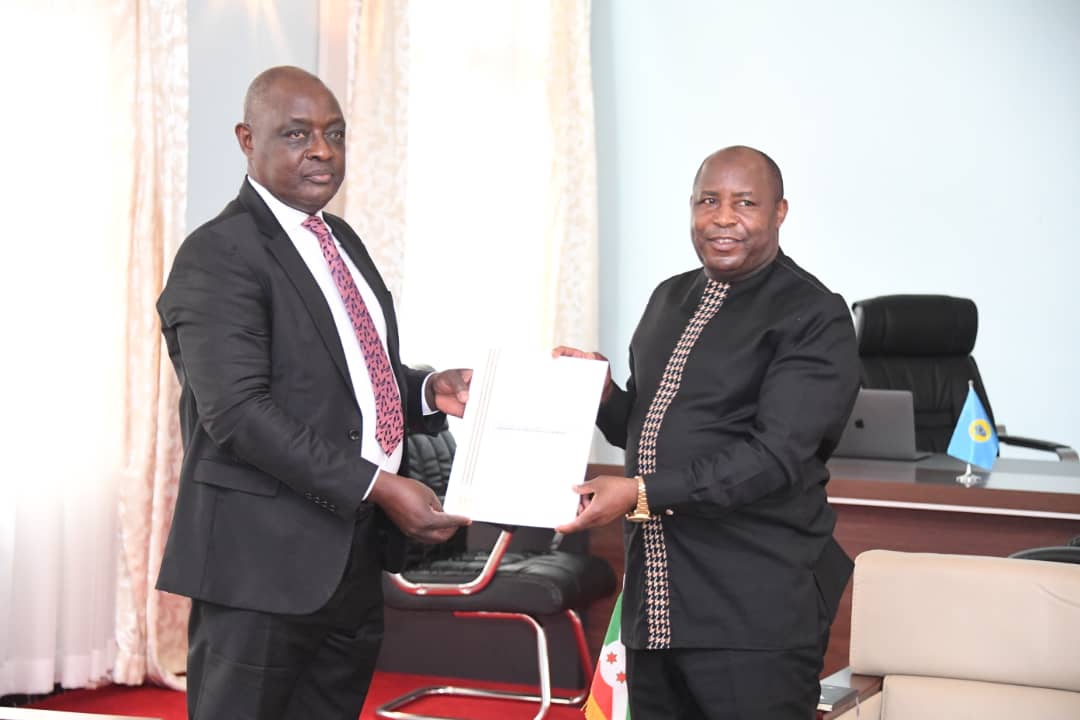 On wednesday january 11th 2022, the President of the Republic His Excellency Evariste NDAYISHIMIYE received in audience at the Presidential Palace of Gitega, Mr. Vincent Frerrio Bamulangaki SSEMPIJJA, the Special Envoy and bearer of a Message from the Ugandan President, His Excellency Yoweri Kagawa Museveni.
On the sidelines of this special message from Ugandan President His Excellency Yoweli Kaguta Museveni to his Burundian counterpart, His Excellency Evariste NDAYISHIMIYE, the two personalities took the opportunity to discuss the strengthening of relations of cooperation and friendship which date back a long time between the two countries.
During this audience, they also addressed the worrying security issue within the region, particularly in the east of the Democratic Republic of Congo, an issue that deserves special attention and solidarity from all the member countries of the region to fight against against terrorist groups like the ADF which must be put out of harming by combined actions, so that our Sub-Region is stable.
(www.presidency.gov.bi)
More in this edition:
The Head of State calls on young people to also give priority to the teaching of trades for the economic development of the Country
The Head of State encourages agricultural activities, the basis of the Country's development
Towards the promotion of the Country's tourist sites
The tourism Ministry called for the development of the tourism
Adoption of the Bill ratifying the protocol on the privileges and immunities of the EAC
The Mayor of the city of Bujumbura pleads for the success of the SSME campaign
The Commissioner General of the OBR organizes raids throughout the country