Government retreat to revisit the ultimate goal of a responsible and hard-working State
The Burundian Head of State, H.E Mr. Évariste Ndayishimiye, presided on Tuesday, March 9, 2021, at the Presidential Palace of Gitega, the activities of the Government retreat. He said that the essence of this retreat was to revisit the ultimate objective of the responsible and hard-working State, according to the Government Spokesperson, Mr. Prosper Ntahorwamiye, at the end of this activity which was held indoors.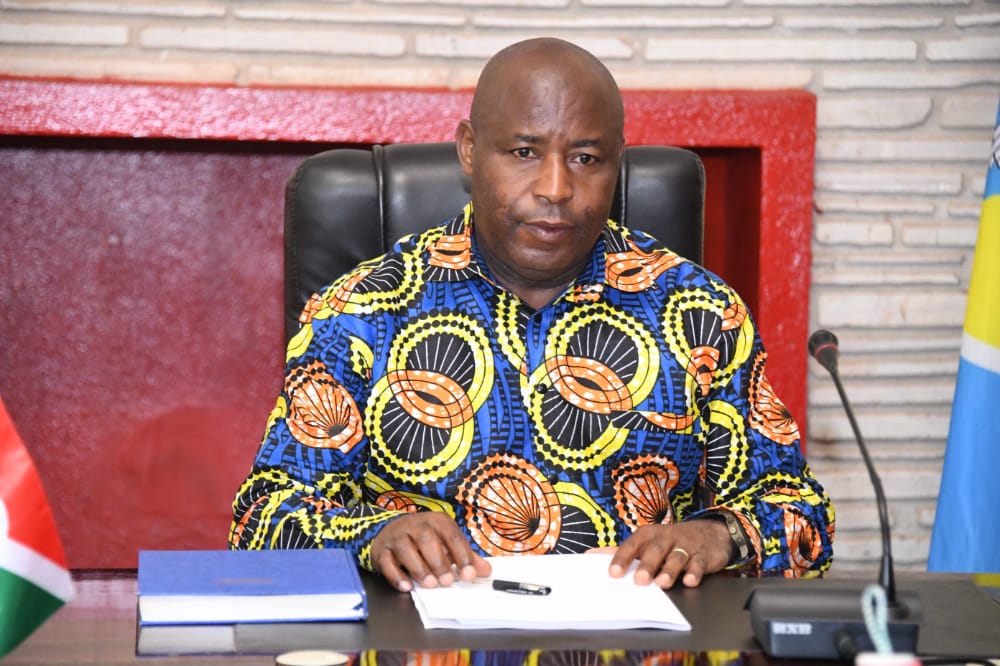 He specified that the objective in question is to do everything to satisfy the population, recalling that the role of the Government is to be at the service of the population. In order to better conduct discussions, the members of the Government followed a communication centered on the economic circuit and how public expenses is made, developed by the Minister having Finance in his attributions.
Subsequently, said Mr. Ntahorwamiye, the members of the Government exchanged on various aspects, such as the reduction of public expenditure and the increase of the receipts so that the mouth of each citizen has enough to eat and has money in his pocket, as recommended by the Head of State.
This objective can only be achieved if all the Ministers, each as far as he is concerned, properly tackle their mission while maintaining the uniqueness and complementarity of the Government, concluded Mr. Ntahorwamiye.
(Source: www.abpinfos.com)
More items in this article:
"Female leadership, source of inclusive development"
Visiting Ngozi, the Head of State encouraged the population to carry out development projects
The Prime Minister of Burundi receives in audience the Ambassador of South Africa in Burundi
Celebration of International Women's Day at the Ministry of Foreign Affairs and Development Cooperation
Burundi agrees to the creation of a special fund for climate change in Africa
Visit of H.E the Minister of Foreign Affairs and Development Cooperation to the Republic of Tanzania
The Ministry of Health and its partners rely on the intra-action review of the response to COVID19