The President of the Republic of Burundi invites Catholic Parishes to provide supervision for development
The Presidential couple joined the Christians of the Parish of Mutoyi in Bugendana commune in Gitega province on Sunday, November 13, 2020 in Sunday Mass. This Mass also saw the participation of the Governor of Gitega Province, Mr. Venant Manirambona as well as the natives from other parishes.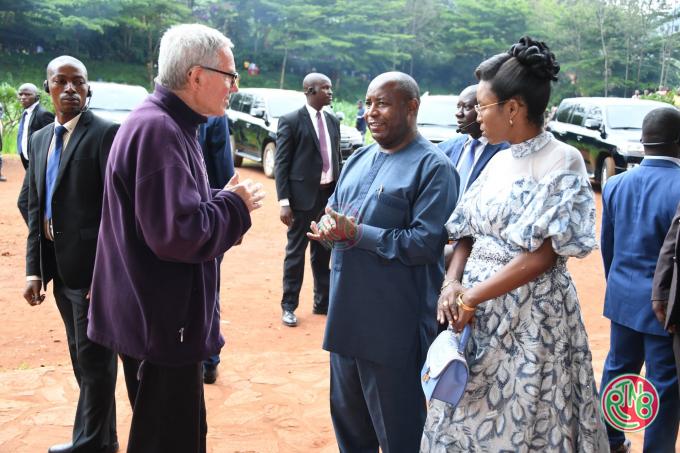 In his homily, the parish priest of Mutoyi Parish, Abbot Helmenegilde Rumezamagabo referred to the word taken from the Gospel of St. John to call Christians to pray ceaselessly, explaining that prayer is the light that drives away evil. As the Church finds itself in the Advent period preparing for Christmas, Christians have been urged to support each other and above all to share what they have and to help the poor. According to the parish priest Mutoyi, the authorities are aware and aware of what the Burundian people aspire to. "If everyone contributes to the building, it would be easy to achieve sustainable development, because unity is strength," he said.
Speaking, the President of the Republic, His Excellency Evariste Ndayishimiye, welcomed the way in which the Christians of Mutoyi Parish are involved in the development projects proposed by the Government. The Head of State said that the parish Mutoyi is one of the parishes that deal with the spiritual and corporal development of its Christians.
The President of the Republic finds that this parish can serve as an example because it developed this locality in a short time as well as the inhabitants of the Mutoyi area. He praised them for their ingenuity to grow even during the dry season thanks to irrigation techniques. In turn, the President of the Republic, His Excellency Evariste Ndayishimiye promised to support the Mutoyi Parish project to build social infrastructure.
After Mass, Mutoyi Parish awarded the President of the Republic of Burundi two hundred chicks as a thank you.
(source: www.rtnb.bi)
Read more in this edition:
Head of State calls on public sector industries to improve the quality of their products
Head of State assesses Burundi's security situation
The Minister of Foreign Affairs and Development Cooperation presents the bill to ratify the revised Treaty establishing the Economic Community of Central African States (EEAC).
Japan grants Burundi a grant for development projects
31 packages of defrauded loincloths detained near Bujumbura port