Council of Ministers of Wednesday January 22, 2020
Council of Ministers was held on Wednesday, January 22, 2020 at the Presidential Palace of the political capital Gitega under the chairmanship of the Head of State H.E Pierre Nkurunziza.
Nine items were on the agenda, including the bill raising H.E President Pierre Nkurunziza to the rank of the Guide to Patriotism.
Other points that were analyzed by the Cabinet Meeting were, among other things, the draft Ministerial Order fixing the commitment of expenditure for the third quarter of 2019/2020, the Note on the project for implementing a system of electronic monitoring (e-tax) by the Burundian Revenue Office, the Note relating to the construction and operation project of an International Congress Center in Bujumbura.
Also studied are the draft decree reorganizing the military construction management (RMC), the draft decree revising decree n ° 100/083 of July 20, 2018 reorganizing the Ministry of Public Security and Disaster Management, the draft decree revising decree n ° 100/160 of 05th November 2018 on the mission and organization of the Ministry of Foreign Affairs.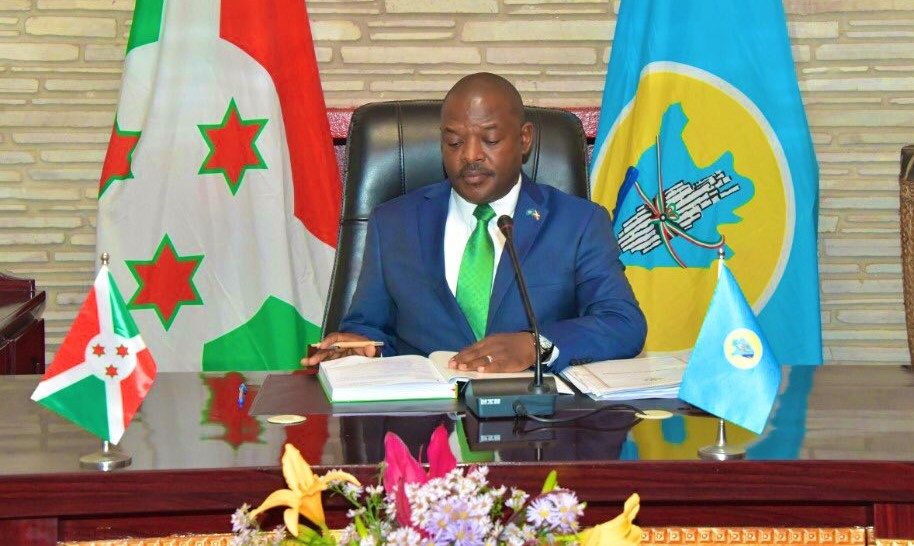 Finally, the Ministers around the President of the Republic Pierre Nkurunziza analyzed a note on the participation of the State in the share capital of the company Burundi Backbone System (BBS).
Other points were also discussed during this Council of Ministers.
(Source: www.rtnb.bi)
Also in this article:
The President of the National Assembly receives an EAC delegation in audience
The Ministry of Foreign Affairs presents the assessment of its quarterly achievements for the 2nd quarter of 2019- 2020
The Minister of Foreign Affairs held a meeting with all the staff of the Ministry
Sixth Meeting of Senior Burundian and South African Officials
Karusi: The Ministry of Good Governance is involved in the good management of cooperatives
Soon, the Higher Institute for Military Executives (ISCAM) will join the Baccalaureate – Master-Doctorate (BMD) system
PRESS RELEASE FROM THE CABINET MEETING ON WEDNESDAY 22nd JANUARY 2020
To read more, click on the link below: